The online world is booming – there is no question about that. The wave of commerce that has taken to the Internet is making selling and purchasing faster and more convenient for business owners and customers alike. Technology has changed the way people shop, and do business.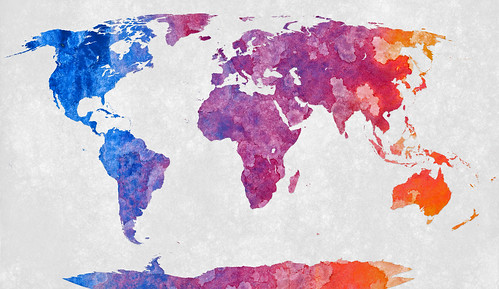 What is the future of E-commerce like? One thing is for sure, improving technology continues to make our world smaller and our customers more inspired. Take note and take advantage of where the E-commerce market is going.
Here are 10 trends to follow:
1. Prices are going down, down, down
The rise and accessibility of technology enabled a wave of players to take their piece of the E-commerce pie. However, a wave of gigantic web stores like Amazon and Alibaba have cornered the market with a large variety of products at very low prices and low shipping and handling fees. If your store is in the little league, you'll need to rely on other marketing tactics to get ahead of the competition.
2. Customers are going global
Online transactions are no longer the security scares of the past. Banking and paying online  has become the choice payment method. Buying from a country across the globe is not only convenient – it's also exciting! Customers prefer to buy from the global market because it's easy to get authentic and exciting products overseas. And there isn't much difference no more between buying in your home country, or anywhere else.
Reach across your country's boundaries and find yourself a new crop of customers.
3. Marketing is going personalized
Have you ever been scared at how accurate the ads that are served to you while you surf the web? Don't be – tapping into big data collected from online user activity has become a must. You can now advertise directly to a customer as if you were engaged in a conversation.
Personalize your marketing and you can tap the right crowd – now its up to you to convert them into consumers.
4. Corporations are going personalized (too)
Hard-nosed corporations that used to be imagined as boxed offices in skyscrapers, have now a new and more human image. Large entities have decided to shed the corporate image and decided to communicate with their customers by personalizing their marketing strategy too.
With their deep pockets and access to more big data, watch out for corporations wishing to encroach on your market!
Get more updated info about web marketing on tumblr and Google+
5. Mobile commerce is going up, up, up
Paying with your phone is one of the most practical inventions of this generation yet. Wallets have a real chance of being a thing of the past. Much web surfing is now done on phones and tablets. Mobile-friendly E-commerce sites will entice window E-shoppers, and create conversions with good design and content. Count on businesses with websites unavailable or not formatted to mobile browsers to lose out on customers and even visitors.
Or in other words, make sure your web shop is responsive to all screens, shapes and sizes.
6. Video marketing and advertising is going big
New media and non-traditional marketing methods are gaining ground as the most effective marketing methods. They offer the same visual experience that walking into a brick and mortar store gives. Products and services are more tangible despite the probable fact that the inventory is actually tens or even hundreds of miles from the consumer.
The shopping experience in your web shop should be as pleasant as in any "real" shop.
7. Coding, designing, and copywriting are going organic
The structure and content of the website is the visitors' bare bone experience of your brand and product. It is the avenue to persuade them to become customers; a human touch that relates to them as people is more valuable then a mere list of tech specs.
The traffic you gain from the persuasive copy is more natural and organic, and is likely to create more conversions.
8. More social networks are going collaborative
Gear up and subscribe to all social media networks now. The easy communication and sharing of information on these websites create a collaborative community that grows exponentially. The more you hear about a product or service, the more likely you are give it a try or even buy, right?
Expose your brand and product in as many channels as possible and foster genuine conversation in the community.
9. Online storytelling is going standard
Storytelling through content blogs and video series has become very popular, and there are now different ways to integrate this, no matter what your product is.
Focusing your relevance to customers is a good start to creating a loyal community who believes in your brand and your story.
Read more stories on Storify and Medium
10. Niche content targeting is going strong
Being specific pays in SEO marketing, and now it will be all the rage. Expect lots of niche E-commerce business owners to realize the advantage they have had all along, and start implementing it in their marketing strategies.
Niche businesses will soon be able to target the right people online and focus their strategy even more.
Technology has slowly closed the gap between business owners and customers. Turn this transition to your advantage and reach out to customers using mindful marketing. Grow your business as technology has.